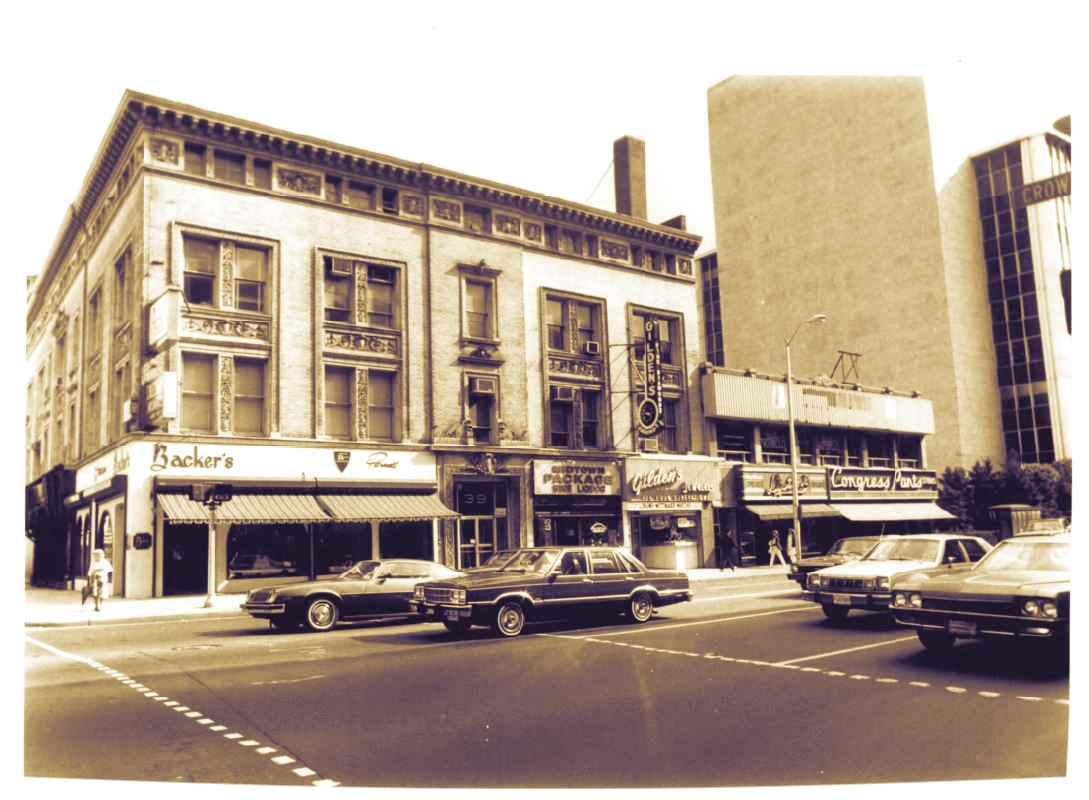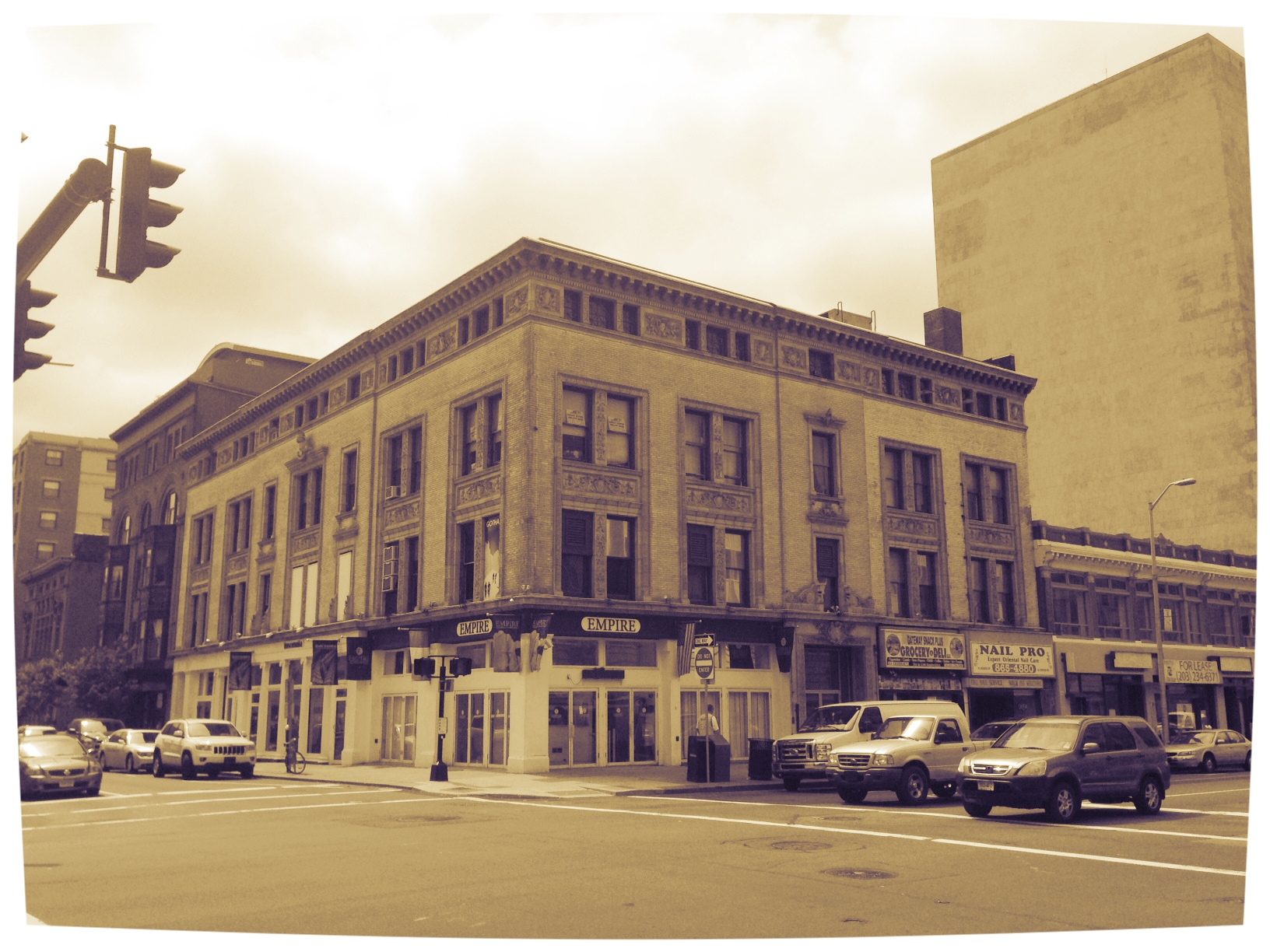 Church & Crown Streets c. 1900
Built by Major Edward M. Clark in 1899, The Washington Building was designed with a grand entry on Church Street, mosaic tile floors, exquisite marble staircase, ornamental railings, large sweeping windows, fluted columns, an ornate cornice and decorative stonework throughout.
The Washington Building has been the home to many retailers and restaurants over the years. August Janssen's Hofbrau Haus resided in the basement from 1901 through the late 1960's, while retailers such as A. Schulte Cigars, Farrell's, Gilden's Jewelers, Backer's and Gotham Citi Cafe operated on the ground level. The upper levels originally accommodated professional offices which were later converted to artist studio lofts.
Occupying almost all of the original ninth square set out at the time of New Haven's founding, the Ninth Square Historic District is bound by Church, Court, State and Crown Streets and encompasses three entire city blocks and parts of five others. Nearly all of the buildings within the district are representative examples of most of the major architectural styles from the 1820's through the 1940's. The Washington Building is a contributing building to the Ninth Square Historic District, which was placed on the National Register of Historic Places on May 3, 1984.